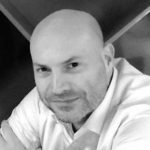 Dirk Stevens
Start Up Strategy
Dirk has extensive international experience in delivering demanding solutions in the technology/financial services marketplace.
As an entrepreneur he co-founded TaskSpotting, a crowd-powered collaborative marketing platform that helps ignite the relationship between brands and consumers to drive meaningful word-of-mouth in the digital arena.
He is the CEO of TaskSpotting and is based in Dubai, UAE. He is an INSEAD alumnus and has an MBA in Global Business Strategy, a BA in Environmental Science and a BA in German Language and Literature from the University of California, Berkeley.
In Payar, Dirk advises team on tech start up strategy, investor relations, and enterprise solutions.
back