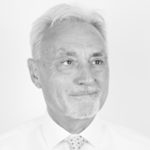 Ian Gibbon
Financial Governance
Ian is known as a highly experienced senior level executive providing strategic advice for corporates and individuals to enhance wealth, work towards exit strategies & maximise financial performance.
With over 40 years' professional experience, Ian works with entrepreneurial businesses providing holistic mentoring advice to business owners who value objective and impartial advice. This includes business & strategic planning, sale mandates, acquisition searches and completion, fundraising, due diligence and corporate restructuring.
Market sectors include corporate finance and media, entertainment, tourism, leisure & hospitality support services and software.
Ian is based in London and is the Chairman of Alliotts Chartered Accountants and Business Advisors, he is a Certified Chartered Accountant and Corporate Finance Faculty with the ICAEW, and within Payar he provides financial governance.
back