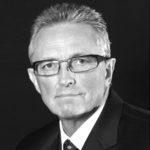 Prof. Colin Turner
Entrepreneurial
Leadership
Colin is listed as one of The World's Top Business Gurus, with a No. 1 World-Wide Ranking from the FT, his work has inspired millions and stimulated thousands of businesses.
As a thought leader and practitioner Professor Colin Turner is the author of 22 books published in 45 languages. He is he creator of programs, including The Psychology of Corporate Entrepreneurship and The 1% Solution that transforms companies from the way they hold meetings to how they innovate. He is the former President of Nasdaq Listed Futuremedia plc and Professor Emeritus of Entrepreneurial Leadership at Theseus International Management Institute now part of leading Business School, EDHEC, and founder of 3 multi-million pound enterprises.
His articles for business appear on Sky, Bloomberg, the FT and Business Journals and his book A Brave New Business World – 88 Notes for CEOs – reached the Amazon Business Bestseller list.
As an established entrepreneur, who has founded enterprises in Property, Services, Hospitality, Retail, Education and Technology, he advises Payar on business strategy.
back