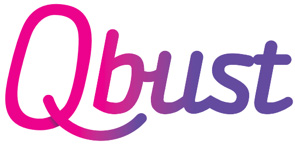 toodle Business Partners
Business Partners
Qbust has been appointed by Payar to market the toodle m-commerce solution in the UAE.
Carrie Dodd, Managing Director, created Qbust to offer retail consultancy and m-commerce products such as toodle ® to retailers and customers in the UAE.
With 30 years' experience with well-known high street brands such as New Look & Victoria Secrets, she uses her fashion retail know-how to ease and enhance the shopping experience for consumers and retailers alike.
The Qbust team is focused on business development and works with local Merchant Partners to promote and grow the toodle m-commerce business in the UAE.
You can reach the Qbust team here: qbust@toodleteam.com
back