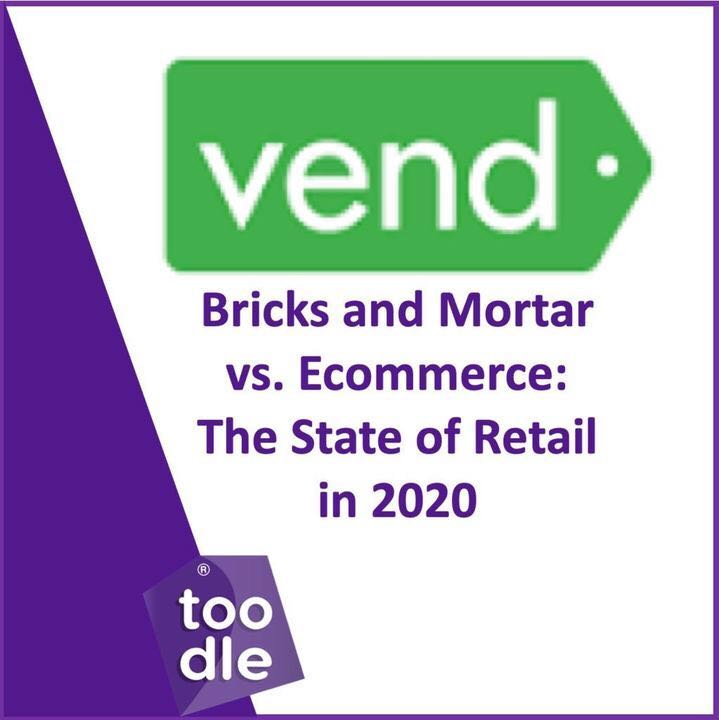 Industry News
Brick and Mortar vs. Ecommerce: The State of Retail in 2020
Consumers are making more convenience purchases online, but they're still making their luxury and experiential purchases in person. High-ticket merchandise categories still call for in-person product interaction, which can only take place in in a brick-and-mortar store. In the fashion category, for instance, over 70% of purchases are still made offline. 
Brick-and-mortar retail is alive and well, and in order to win, merchants need a presence on both online and physical channels. But the face of physical retail has evolved quite a bit in recent years.
In the Amazon era, physical stores are no longer the destination for convenience purchases. Brick-and-mortar has become a place where customers test products, interact with brand advocates and have immersive brand experience. It's also where they spend the most money since customers look to brick-and-mortar stores to make their high-ticket purchases.
Physical stores and pop-ups are as much about the shopping experience as they are about the inventory. Just take a look at Fendi's recent pop-up at the Nordstrom flagship in New York, which has four "exclusive" custom pieces in addition to the regular inventory. Instead of debating between a physical vs digital retail presence, focus on amplifying the strengths of your physical and digital brand presence to create a cohesive, complementary shopping experience for customers. PWC reports that the number of companies investing in the omnichannel experience has gone from 20% to over 80% in recent years.
The store of the future is channel-less. It's no longer about brick and mortar vs e-commerce, but how brick and mortar and e-commerce can together create a one-of-a-kind experience you're your brand.
Train your store associates not to view a customer that doesn't convert immediately as a customer lost––it's no longer the same thing. Instead, focus on incentivizing customers that don't buy right away to visit your store on another channel, whether it's by encouraging customers to follow-up online for a discount off of their next purchase, offering a scannable barcode for exclusive digital content, or giving digital customers a redeemable coupon for a free eye makeup application if they visit your physical store. Keep innovating!
Show more
back