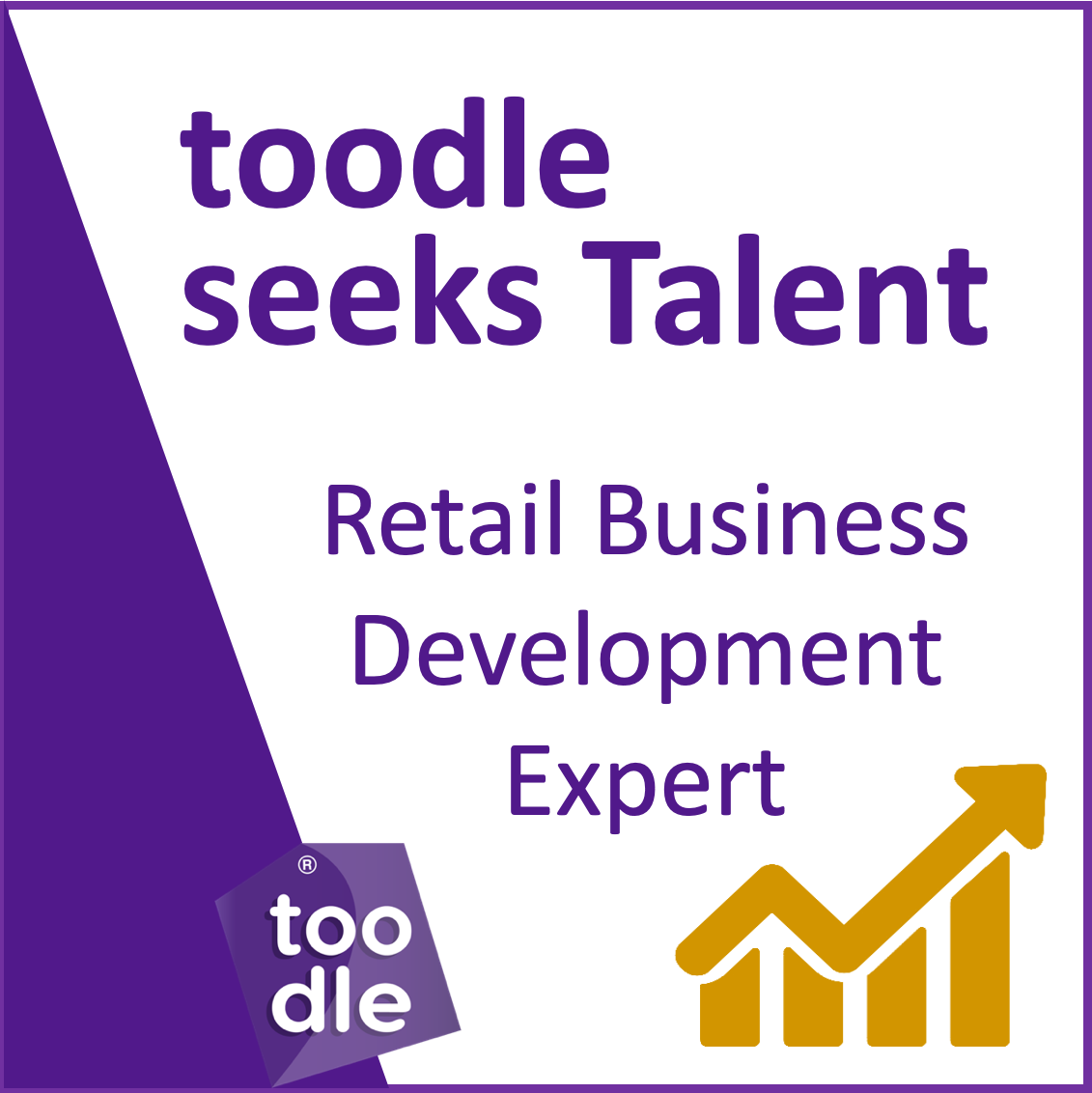 The toodle team is growing!
BizDev Partnering
Are you a goal-orientated individual who excels in selling? 
Do you prefer working for yourself with flexible working hours?
Would you describe yourself as network-connected and capable of reaching out to decision makers in the retail and hospitality sectors?
If yes, then you might be just the solution to drive our 'toodle' business development efforts in the UK and UAE.
Our new-to-market 'toodle Apps' give businesses an instant cost effective m-commerce solution that allows their store shoppers & restaurant diners the means to safely browse, order & purchase within their physical stores or outlets, and a digital environment.
Offering "Shop & dine, instore & online", now more than ever, our toodle Apps are the smart choice for clever business owners and operators of stores and outlets in the retail & hospitality sectors.
As a toodle representative, you will work along-side our internal team to drive the sales-pipeline, identifying, targeting and signing merchants onto the toodle shopping & dining platform.
Your experience
• A proven track record in successful B2B business development, preferably in a sales environment selling into the retail or hospitality industries.
• Manage the B2B sales process from lead generation through to closing deals
• Assist the toodle on-boarding team to move new merchants onto the App with live operations
• Where applicable, jointly with merchants and the toodle marketing team,
generate and implement ideas such as promotional & social opportunities in their target communities
• Drive new business opportunities with existing merchants – e.g. open new stores/outlets in different geographies/communities
Target profile scope
• Target merchants within the hospitality, F&B, Fashion and Retail
• Focus on restaurants, cafes, hotels, supermarkets and convenience stores
• Work within a set geographical area / community
Remuneration
This is a contract role, initially retainer based progressing to an attractive commission based structure reflecting successful merchant on-boarding and transactional growth.
Show more
If this opportunity excites you, and feel you have what it takes to succeed then please send your credentials to: talent@toodleteam.com by email and mention Reference: BizDev Opportunity – UAE or UK in the subject line.
back
The toodle team is growing!