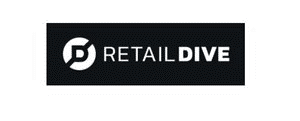 Industry News
See, touch, feel – The physical edge but only just
"To see, touch, feel and try out items" is the top reason why consumers choose to shop in physical stores versus online."
With 62% of shoppers wanting to kick the tires, retailers must take full advantage and up their game to create compelling in-store shopping experiences.
Shoppers also want it now and want it fast. 49% of consumers say they choose stores over the web because they want "to take items home immediately." This suggests that next-day — let alone two-day — shipping cannot fully replicate the immediate gratification of buying products in store and taking them home. It's why speed to market and figuring out last-mile delivery expectations keeps retail executives up at night.
One in five consumers cites easy returns as a key reason for shopping in stores versus online. Little wonder why Amazon has thrown down the gauntlet and now requires its sellers to offer free returns. Despite the robust e-commerce movement, roughly another fifth (18%) of consumers still seek the enjoyment — and likely social aspect — of going shopping in stores.
The ability to ask store associates questions ranks fairly low on the list of reasons to shop in stores vs. online, however, and was cited by just 13% of consumers. Accustomed to having information at their fingertips and on their mobile phones, consumers don't seem particularly motivated to seek answers from store employees — or at least, it's not a good enough reason to go to the store. Retailers may need to rethink staffing requirements and how to best utilize people power.
Show more
back