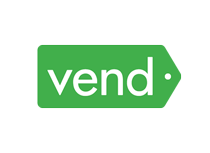 Industry News
Why you should Train your retail employees on Technology
Technology means change, and by properly equipping your staff with the modern tools to succeed, that change will be in the form of a more efficient, profitable business.
With Technology is at the forefront of everything people do today. From how we communicate with each other to ordering products online, it's an inescapable part of society — especially in retail.
Whether it's ecommerce or a brick-and-mortar store, technology continues to change the way consumers shop. When it comes to shopping online, customers have come to expect an experience that is hassle-free — and fast — whether they're shopping on a website, an app, or a mobile site.
In-store, customers have the same expectations. The experience has to be easy to navigate, customer-focused, and informative — all of which can be done through the proper use of technology like tablets and a mobile POS system. But in order for it to be effective, your staff has to know how to use it.
When implemented correctly, retail technology training can significantly boost store efficiency, customer satisfaction, and profits. Here's a breakdown of the benefits you can enjoy when your team is properly trained on the tools and solutions you use in your store.
Show more
back