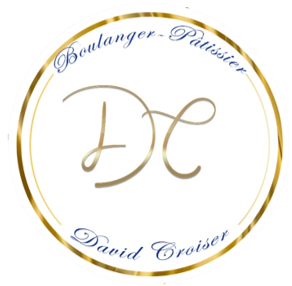 Merchants
David Croiser Pâtisserie-Boulangerie
David Croiser Pâtisserie-Boulangerie is managed by David, a proud Frenchman who values doing business the traditional way, and has been feeding the cravings of the Dubai-based French expat community, and indeed everyone else who loves fresh traditional breads, baguettes, croissants as well as his sumptuous cakes, Valrhona chocolates and other delicacies since 2001.
Products are prepared following traditional recipes handed down from generation to generation. David personally oversees the use of quality ingredients only, such as fresh cream and butter imported directly from France. Baguettes are made on long fermentation and with sourdough starter to give better taste and provide a long shelf-life.
Best selling products from David Croiser Pâtisserie-Boulangerie include award winning customised cakes for special occasions, such as weddings, baby showers, birthdays, graduation parties etc. The famous 'Tropezienne' is everyone's favourite! It comes in plain vanilla flavour but can also be ordered in 'strawberries with nougatine' and the ever popular 'raspberry' flavours.
Daily deliveries go out to restaurants, coffeeshops and shops across Dubai. Retail customers may opt to collect their order directly from the factory.
(n) contains nuts
(gf) gluten free
________________
David Croiser
DSO – license no. 5537
________________
Bakery Location
Collections can be made from the M A Z Bread Factory in Al-Quoz – Click here for Google Maps location.
Opening times for collections: Daily: 9am – 4pm.
Collection Policy
Viennoiserie, Breads and Ingredients: Order before 6pm and collect from the bakery next day
Cakes and Pies: Order before 6pm and collect from the bakery the day after next
Refunds and Exchanges
Cancellation and changes: All orders shall be considered confirmed unless you cancel the order before it has been processed and payment has been made. You will need to send us a WhatsApp on 055 718 8205 in order to cancel your order. There are no cancellation charges if you cancel your order in the given timelines.
Complaints and refunds: You can contact us on 055 718 8205 via WhatsApp with complete details of the issue encountered by you. We shall try to fix the issue amicably.
Show more
back