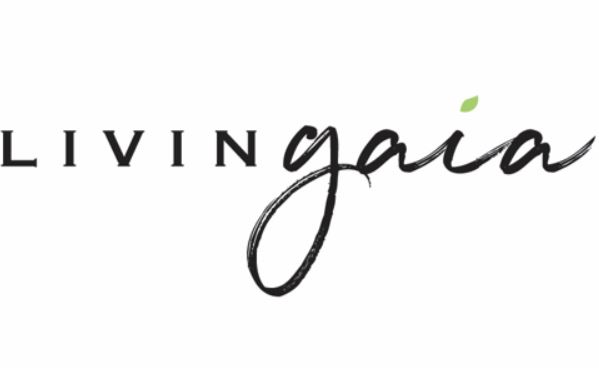 Livingaia
Livingaia is here to represent the new, the niche, the unique. The brands that are creating incredible products with a twist, all whilst focusing on what they can do to help our lovely Gaia.
We want to promote and celebrate brands with a difference, brands that have a story to tell and above all, brands that are focused on the health and well-being of the planet.
Contact details: +971 (0)50-359 4110 | hello@livingaia.com
Opening times: Daily: Thu-Tue: 9am-6pm | Wed: 9am-4pm
Shipping & Returns
In order to provide quality products and minimise the impact of our carbon footprint, we don't mass produce. Because of this we do not keep vast stock quantities and your requested product could be made to order.
Most of our orders are shipped within 5 business days and more than a half are shipped within 3 business days or less however we will contact you if there is going to be a delay to you receiving your goods.
Shipping is managed by a third party courier. Deliveries will be subject to 20 AED delivery fee.
STANDARD ESTIMATED SHIPPING DELIVERY TIMES
Dubai: 3-5 business days
Other Emirates: 5-10 business days
INTERNATIONAL SHIPPING
International shipments may incur customs fees. For each country the customs policy is different, and the fee is usually based on a variety of factors like weight, value, and size.
Should you wish to place an international order, please contact us at hello@livingaia.com and we will be able to assist you further.
We do not take responsibility for customs fees.
ORDER NEVER ARRIVED
If your order didn't end up arriving, be sure to let us know!
First, check your shipping confirmation and check that you had entered the correct address. If the address was incorrect, though we'd be happy to send you another order to the correct address, it will have to be at your cost.
If the shipping address was correct, get in touch with us at orders@livingaia.com noting your order number. We'll see what can be done.
RETURNS
You can return your products in its original packaging and with the receipt within 14 days of purchase. You will receive an email confirming receipt of your good your refund will be processed within 7 working days of email confirmation.
Please note that we have no control over the length of time for your corresponding bank to process.
We are unable to refund you any shipping charges occurred unless the return is from a fault of ours.
DAMAGED ITEMS
The last thing we want is for you to be stuck with a damaged item. Any claims for misprinted/damaged/defective items must be submitted within 3 days after the product has been received. Claims deemed an error on our part are covered at our expense.
PACKAGES LOST IN TRANSIT
For packages lost in transit, all claims must be submitted no later than 7 days after the estimated delivery date. Claims deemed an error on our part are covered at our expense.
WRONG ITEM SENT
If by any chance you got the wrong items, please get in touch with us at orders@livingaia.com and we'll let you know what your next steps are.
CANCELLATION POLICY
If you have made a mistake (we hope you won't!) then please get in touch within 24 hours to hello@livingaia.com and we can help you from there. We will process your refund to the original payment form and stop the order. Please allow up to 45 days for the refund transfer to be complete
Show more
back