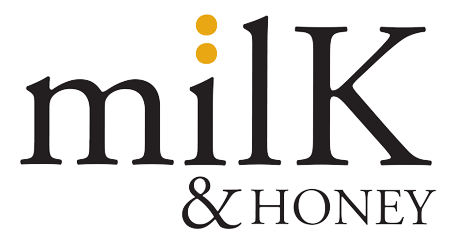 Merchants
milK & HONEY
Gourmet Grocer 
fresh, quality, exclusive
milK & HONEY "Gourmet Grocer" provides fresh, quality, value and exclusive products from around the world to serve even the most demanding, health conscious clients with the best brands that money can buy.
It is a name and brand that has been created by minds passionate about Gourmet services, relying on innovation and originality with world class inspiration.
milK & HONEY has partnered partnered with toodle to provide consumers with a convenient mobile shopping solution. eg. toodle App shoppers residing in 'new Dubai' may opt to have their purchases delivered at home for free* (Deliver It) or have them picked and packed before collecting them at the Palm Jumeirah store (Collect It).
In addition the convenience of collecting their purchases later Customers can now also conveniently shop at the milK & HONEY store at The Town Centre in Emirates Living by scanning products directly into their virtual basket when picking up items.
When finished shopping, 'Take It! Customers' pay with the toodle App and simply show the toodle receipt to a member of staff before they exit.
As parking can be a challenge at peak times customers choosing for the 'Collect-It' option can call a store assistant just before they arrive and have the purchases delivered straight to their car.
How convenient is that?
Show more
back