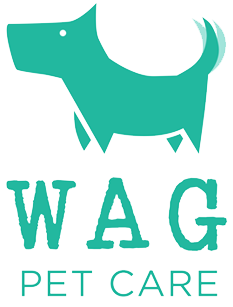 Merchants
WAG Pet Care
Family owned, genuinely caring, pet care service
Born out of a passion for animals, WAG Pet Care, a family owned venture, aims to bring to the neighborhood a convenient and genuinely caring service to your loved ones.
After searching high and low to find a dedicated space for her pets in Dubai Marina, our founder decided to take things into her own hands, and so WAG Pet Care was created…
We understand that Dubai-ins can get caught up in the daily hustle and bustle of the city and sometimes have to leave their precious ones at home. So instead of having to drive long distances, or pay half your wages, we created a safe and fun space for you to bring them to.
To further enhance our offering to the pet-loving community WAG Pet Care has partnered with the toodle team to provide consumers with an innovative new mobile shopping solution.
You can now conveniently shop in our WAG toodle online store by browsing through the product categories and products available there. You may then decide to order, and pay for, the item you wish to purchase right there and then for collection* from our shop later…. Someone of our team will then pick, pack and keep your purchases ready for you within 30 minutes of ordering. Parking is available at the Emirates Crown building, side road entrance – just mention you are going to shop number 4!
How convenient is that?
Alternatively you may opt to come to our shop, meet the puppies (;-)) and browse through our wide ranging collection of treats, toys, foods and more practical items. Here you can also use the toodle app to complete your purchases by simply scanning the barcode on the product and selecting the Take It option upon checking out, no need to wait till someone is available to serve you (yes, these puppies do keep us all busy), simply show your toodle receipt to one of the members of staff before you exit.
See It – Scan It – Own It
*A Home Delivery service will also be available soon
Show more
back