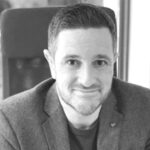 Sam Harding
Head Franchising
A true innovator with unprecedented success in delivering year on year top and bottom line growth, in Hospitality, Leisure, Retail and Entertainment businesses around the World. His experience in franchising combined with his vast network allows Sam to deliver services, products and experiences that are best in class for businesses who focus on being the best and demanding the best results.
Sam has a Diploma in hospitality management and business administration, and is a practitioner in operational excellence.
In Payar, Sam is responsible for franchise planning, recruitment and marketing.
back